THEATRE KAVANAH IS PROUD TO PRESENT…

LITTLE JERUSALEM 


screening / Q&A session

Thursday, April 6, at 7 pm
Main Street Landing Film House
60 Lake St., Burlington, VT
Tickets: Free
Theatre Kavanah partners with Vermont PBS to screen this documentary about Burlington's bustling Jewish community in the late 19th and early 20th century. Q&A session by director Dorothy Dickie, local historians Jeff Potash and Aaron Goldberg, and community member David Hershberg, to follow.
TICKETS: Entrance to the film is free. Donations will be accepted at the door. Any donations raised at this event will benefit Theatre Kavanah, Friends of the Lost Mural, and Vermont PBS. Doors open 30 minutes prior to the show. Refreshments and DVDs will be available for purchase.
---
---
RAISE THE ROOF 
screening / Q&A session
Thursday, May 11, at 7 pm
Main Street Landing Film House
60 Lake St., Burlington, VT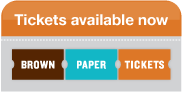 Tickets: $12/$10*
*plus applicable fees

Over the course of 10 years, artists Laura and Rick Brown set out to reconstruct the lost synagogue of Gwozdziec, Poland, destroyed by the Nazis. This massive undertaking is documented in "Raise the Roof," a breathtaking film that provides context for Burlington's own Lost Shul Mural. and sheds light on a culture and artistic tradition that disappeared with the Holocaust. A Q&A session with filmmakers Yari and Cary Wolinsky follows the screening. Watch the TRAILER.
Film provided by The National Center for Jewish Film, www.jewishfilm.org.
---
OF THE BETTER KIND
by Joy Cohen, a staged reading
Friday, May 19 & Saturday, May 20, at 7pm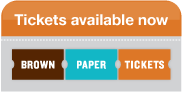 Sunday, May 21, at 4 pm
Main Street Landing Black Box Theater
60 Lake St., Burlington, VT
Tickets: $10-25*
*plus applicable fees
Theatre Kavanah premieres a staged reading of a new play by Joy Cohen. In 1910 Burlington, the day before his new work is to be unveiled, artist Ben Zion Black struggles to complete the interior mural for the Chai Adam Synagogue. The community is aflutter as rumors abound, preparations are made, and nerves are frayed. Will the mural be a cause for rejoicing… or something else? On May 20th only, join us for a special music program by the O.N.E. Neighborhood band and a delicious nosh following the reading.
Directed by Margo Whitcomb. Brought to life by our amazing cast. Music program by Brian Perkins and the O.N.E. Neighborhood Band. 
---